… is the one you don't need to build. Do you need to show ads to a group of users? You have
Facebook Ads
,
Google Ads
,
Twitter Ads
. Do you need to manage campaigns across multiple channels? Try
Adobe Campaign
. Do you need to design and test landing pages?
Unbounce
is an amazing tool. Do you need to track users activity? Use
Mixpanel
and
Google Analytics
. Do you need to collect and follow up on leads? You have
HubSpot
. Do you need to send an email promotion?
MailChimp
is awesome. Do you need to integrate all above together?
Zapier
is magic. Do you need to centralize all your data and expose it in a standard format? Check the new
Dremio
. Do you need to create dashboards and analyze the data? Both
Tableau
and
Knowi
are great options. You don't want to go through all the trouble of designing, integrating, testing, collecting, analyzing and optimizing? There are companies like
Ampush
that will take care of everything for you.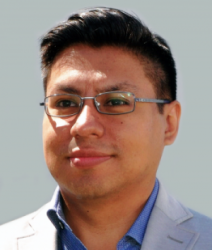 Latest posts by Leo Celis
(see all)