The Humane Tech
flagged
Facebook's lookalike audiences as a potential danger (as a fast car can be too.) Lookalike targeting, wielded with good intentions, is one of the most powerful tools in the Ad Tech industry.
How does it work?
If you have a business, you know who your best customers are. Wouldn't be great if Facebook could find people like them for you? That's what's Lookalike Audience is for. Let me show you how to use it.
Ingredients:
Facebook Lead Ads, Zapier, and MailChimp.
First, you need a Facebook
Lead Ad
. Users will click (or tap) on it, and they will be presented with a form that is auto-filled. You should be collecting at least their email addresses. In Zapier, you can connect this
Lead Ad with a MailChimp list
. When users submit the lead form, they will be automatically subscribed to your MailChimp subscribers list. This is when things get interesting. Over time, you will grow a list of subscribers (the most valuable currency in the connection economy.) And, over time, MailChimp will tell you who are the most engaged subscribers. You can export your
list as a CSV
, and see who the winners are.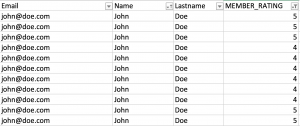 Back on Facebook, you can create a
Custom Audience
with this CSV. Worth to mention that, at this point, you could target those top subscribers with an exclusive promotion ad, or why not a thank you note. Once your Custom Audience is ready, you can create a
Lookalike Audience
based on it, and use it in your ads.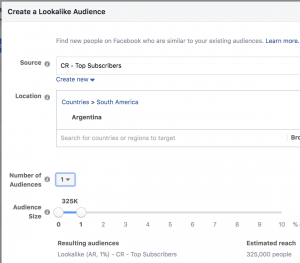 As
Seth Godin
would say "
People like us do things like this
." If the Lookalike Audience is finding people like your top subscribers, there is a good chance you will get more engaged subscribers like them.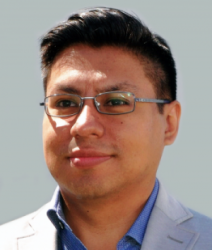 Latest posts by Leo Celis
(see all)