I always surprised when companies are asking for a specific CPA. Sometimes the numbers are coming from the profit expectations or because some industry report, or competitor, are claiming to achieve those numbers.
"In the gaming industry, the average cost per result on Facebook is $20".
This is a very harmful thing to say, and it is actually hurting how you optimize your campaigns.
Facebook is the only one who knows what your CPA should be. They own the users' attention, and they are leasing this attention to you, and your competitors, via an auction.
Do you know who else knows what is your CPA? The users. They decide to pay attention to your ad or act on it, or not. If they don't, your CPA will go up.
I'm not advocating you shouldn't have a target CPA. What I'm saying is that your CPA should be based on realistic numbers, that you don't control.
In Facebook, there is a metric called "Cost per 1,000 people." It isn't what you've paid for to reach 1,000 people, is an estimate the platform gives you about what it might cost.
Here are a few examples: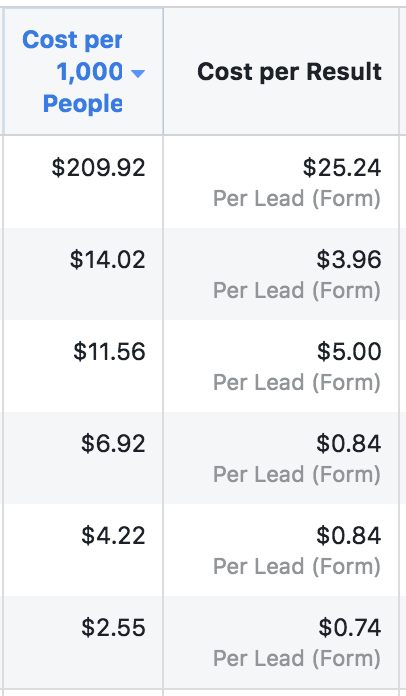 If it costs you $100 to reach 1,000 people, you should expect your max CPA should be $100. Why? Because if your ad reached 1,000 people and no one acted on it (subscribed, applied, installed, etc.) then your audience or message is wrong.
As a rule of thumb, your cost per 1,000 people should always be equal or less than your CPA.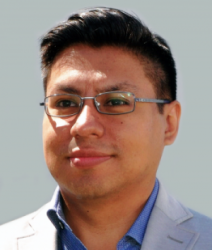 Latest posts by Leo Celis
(see all)