It turns out there are plenty of tools that can help you to take your writing to the next level.
If you are blogging daily -or trying- like me, the main problem that you will face is what to write about. HubSpot's blog ideas generator can help you with that. It is not that great, but it is a good start.
Once you've got your idea, Grammarly will guide you step by step, checking your grammar and spell, and advising you how you should write depending on your goals (is it creative or technical writting?)
Once you have your content ready, you need a website to publish it. The most popular CMS are WordPress, Joomla, Drupal, and Django. Let me tell you the truth about them: if for some reason you need to go beyond what their offer it is going to be painful. You will need an engineer with experience and patience to customize each CMS.
For blogging purposes, I personally like WordPress. If you keep within the available plugins, you will do fine. If you do need to create a unique feature or custom integration, I prefer Django, not only because it was written in Python, but because it has clean and clear architecture.
Most authors leave the title to the end (I like to start with the title but tweak at the end.) The CoSchedule's Headline Analyzer can help you to write great titles. After all, that's the first thing your visitors will read.
The original title for this post was "Content writing tools." Not so good. What I like about this tool is that you can keep trying different titles and it will score each. Once you are done writing your options, you can pick the winner.
Is your post too long? You can use the Read-O-Meter to get estimated reading time. If you use WordPress, there is a plugin called Reading Time WP that can tell your visitors how much time will take to read your post.
Finally, StackEdit is an excellent option to write in a common format. You can export the content to HTML, or to any supported platform like GitHub or WordPress.
If you have a team of writers, it will pay off to have them writing in a single standard format that later you can publish to any platform that you need.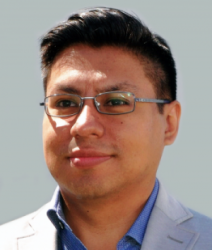 Latest posts by Leo Celis
(see all)