Creating brand awareness is often seen as pointless vanity exercise. Simply put, branding is the sum of the experiences between your brand and your customers. From the first time they visited your website, until the last contact with your support team.
The more emotionally strong the experiences are, the most likely your customers will choose you over other brands.
Some marketing gurus will advocate you don't need to measure brand impact. Just spend all the budget you have, and don't worry about the impact.
They might be right, because how do you measure brand awareness? Customers can lie about their experience in your surveys, they can come back to your website not because you have a strong brand, but a good offer; they can engage with your social media posts, but not because they care, because they are trolling you.
However, there are reliable indicators about your branding awareness you can look at. For example, if you have a fair amount of people searching for your brand. Try SEMrush's Keyword Overview, and see the results.
Or if your Facebook Ads have a high-frequency number, which means your audience has seen your ads more than one time. Frequency leads to trust.
Or if you check ShareThis API and your website's links has been shared across multiple social media channels.
The trap with branding is that you can't measure impact right away, as you would do with direct marketing campaigns.
You need to write content, run ads, and wait, weeks, months or even years.
Use tools like HubSpot to capture signals that your branding work is working. Don't expect to happen overnight, and don't tie results with particular efforts.
Focus on building a better customer experience, and brand awareness will grow.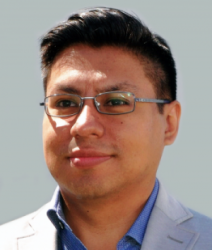 Latest posts by Leo Celis
(see all)