Dark Social is not so much about shady topics in social media, but more related to a technology limitation. It refers to the inability to track content privately shared via channels like WhatsApp or email (how about traditional offline physical word of mouth?)
Why is Dark Social important to us as marketers, advertisers or engineers? Because it might be the source of the largest referral traffic for our content, that we cannot track, measure or learn from. If Seth Godin's "people like us" philosophy is correct, it means that digitally native brands will grow and stay in the market thanks to the Dark Social.
It will be a privacy violation to track what someone is sending via email or WhatsApp. The only way to address this problem is from the user experience design point of view.
If you can make attractive and easier for your users to share content using products like ShareThis, you can collect stats on how many times your content was shared in different channels.
If you provide your visitors with an "Email" or "WhatsApp" share buttons that will make the experience to share much more convenient (rather than copy and paste the URL, especially hard on mobile) you will be able to unlock the Dark Social data.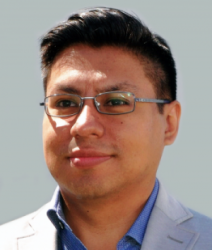 Latest posts by Leo Celis
(see all)