It is not easy for small businesses to decide on which digital channel to spend their marketing money on. Is it better to create a blog or to spend on Facebook Ads? To create an SEO-friendly website or to engage in LinkedIn?
There is no written guide about the steps you should follow depending on the size of the business, industry, and marketing know-how, and I don't think it will ever be one.
With the current digital land complexity, you might think small business is refraining from spending on a digital channel, but according to MarTechSeries "95% of the small business are committed to spending more on digital in 2019."
If you are running a small business, why should you care about digital marketing? I won't give you the generic answers: because everyone else is doing it, because your customers are already online, or because it is the cheapest way to get more customers.
You should look at digital marketing as a set of efficiency tools. Any tool that will make your business more efficient and more profitable, why you wouldn't use it?
It really doesn't matter if you start with SEO or Instagram. What matters is you treat it like a project: set a goal, set a timeline, and commit yourself to achieve it. Different tools will give you different results, and there is no time to try them all. Pick a few: Emails, Facebook, or a Website, for example.
Forbes has a great Marketing 101 guide for small businesses that can help you with the planning part.
Once you have the plan and know the basics about the channel, find a tool that will help you to monitor results. Try HubSpot for Social Media, or SEMrush for SEO.
You don't need to become a digital marketing expert. Spend no more than a week on the plan, picking a channel, and setting realistic expectations for the channel. Then try, analyze, optimize and repeat. Do this for no more than a month. If the channel doesn't work, don't get frustrated, move on to the next one.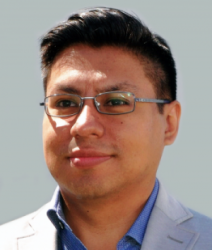 Latest posts by Leo Celis
(see all)