You've probably heard about growth hackers, growth engineers, and growth teams. You are wondering if it is just another Silicon Valley passing trend (like agile teams or lean startups), and probably thinking you are going to pass on this one.
There is more to it, and it might change how you organize your company.
What is a growth team and why do you need one?
Let's say your current company's growth is stalling. It is moving like a snail when it has the potential to run like a rabbit.
A growth team is not a marketing team. If your product is slow, they won't solve the engineering problem. If no one is buying your product, they won't solve the marketing challenge.
Their primary focus is on revenue growth. They can analyze the customer journey, and identifying areas of improvements in acquisition, conversions, and retention.
They sit somewhere in between the marketing and product & engineering teams. They can talk with different people, understand how your business work, and design and help to implement playbooks that will accelerate growth.
When is the right time to build a growth team?
If you don't have a business development team generating deals, or customers actively using your product, then a growth team won't help.
The growth team should come after you've proven product-market fit and your company is functioning.
How to build a growth team?
Start with the people you already have and trust. If you have an engineer with marketing know-how or a media analyst with coding skills, those people are ideal to come up with better ways to streamline communication and design better operations.
Summary
Building a growth team is a reality check. It is a powerful focus-related decision.
It is a message for the business development, marketing, product and engineer, and the rest of the teams that you have people that care about making your company grow faster. That they here to help everyone, and that growing your company is the ultimate goal.
Do you want to learn more about this? I recommend the following posts: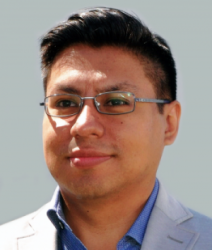 Latest posts by Leo Celis
(see all)