If I ask you what a product manager is, your response will be different from the next person I ask the question.
The product manager role has been stretched too thin across multiple skills: project management, growth hacking, software design (even coding!), user experience and business analysis.
If you write down everything that you expect from a product manager, candidates will feel overwhelmed.
How should you advertise your product manager position? Talk about your product and your users and see how applicants respond
The core skill a product manager needs to have is empathy. As you know, putting yourself in someone's shoes is one of the most difficult human skills.
If a potential candidate gets excited about your product and feels related to your user's problems, that's a great way to start a conversation.
How do you recognize a great product manager? The closer she looks like your user, the more potential she has. Look at her shipping track as well. How many product/features did she ship in the past month? How was the user adoption? Those are critical questions to verify that you are in front of a skilled product manager.
You can go deeper by asking how she prioritizes a backlog or handles project delays due to engineering reasons.
Your users are the best product managers. They would love to improve something they already love to use. Find the one who has a feature shipping track record and eager to things your product to the next level.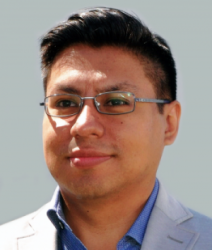 Latest posts by Leo Celis
(see all)