Custom development is expensive. Even if you have a genius programmer (I've met a few) getting to the point where you have a clear idea about your analysts or clients needs, and translate that into a detailed product design document, takes a lot of effort.
If you are a product company, it makes sense to invest in your product and user experience. It will pay off because your clients will use your product, they will talk about it, and they will stick to it.
If you are an agency, stay away from developing a custom platform. You need to show your client campaign results today, and increasing performance efficiency by building a custom solution will have a long and painful ROI (it is a lot easier to integrate with other solutions.)
There is a solid and enjoyable bridge you can build first: processes. Processes are not product requirements; they are not systems. They are recipes. They are a way to say: this is how we do things here.
It is a whole lot easier if you create processes around how to solve your clients' problems, or how to manage your campaigns on Facebook.
Processes will become the product requirements of your product/platform. They are cheap to think, to write and to execute. You don't need to wait to see the ROI.
Inconsistency in results is due to non-standardized actions. It is true that in advertising there are a lot of variables to control. But, if you don't have a standard way to create and lunch a FB campaign, how can you measure the cost of launching one? You don't need to build a system to launch FB campaigns, you need to build a unique way to do it.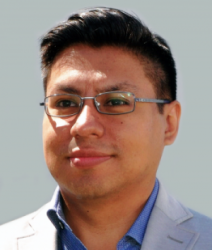 Latest posts by Leo Celis
(see all)