Facebook is one of the companies looking for growth marketers. Among the skills they are looking for is product management, data analysis, market analysis, community building, SQL, statistics, software development, and the list goes on.
In other words, if you combine a software engineer, with a product manager, a data analyst, a database expert, and a salesman, you get a growth marketer.
I don't think that's fair. If you need to train a growth analyst on all those skills, it will take years and multiple people. We need someone who can run and optimize Ads on Facebook (I know it's not easy), not Batman.
Then the question is: what skills a Facebook Growth Marketing Analyst really needs? Let's start with the obvious: she needs to have experience creating a Facebook Ad campaign and getting results, preferrable customers acquisition. Facebook gives you all the tools you need, so anyone with media buying experience can create a campaign.
Second, she needs to have a financial analysis experience. Much of Facebook Ad campaigns optimization is about numbers: how much I'm spending, what's the cost of different dimensions (age, channel, device, etc.) and what ROI I'm getting.
That's all. Your marketing team or agency can provide the audiences and creatives. The optimization platform by your engineering team or vendor. The product roadmap… well, by your product managers.
If you have a playbook about how to create, launch, and optimize a Facebook Ads Campaign, your training costs goes down. You only need someone eager to explore Facebook's potential as an advertising channel and love for numbers.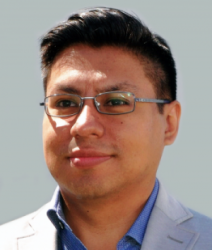 Latest posts by Leo Celis
(see all)