There are two important variables you need to examine carefully when you hire an Ad Agency: transparency and technology.
Transparency starts with the CEO. If she made it to the Glassdoor's Top CEOs list that's a great sign. The CEO influences the behavior of the bottom line: media analysts, engineers, even the receptionist. If they are imitating a non-transparent behavior, that's not good for your partnerships.
This might sound as general advice, so why is transparency important to you when you evaluate an agency? When you pay Facebook or Google to advertise your product, you are adding overhead to your customer acquisition cost. When you hire an agency, you are adding more overhead.
If the Ad Agency is not transparent about their cost breakdown, they don't show you the options where you can reduce costs. It's not that the agency shouldn't make money; it should make money by charging the exact value amount they are providing.
Now why technology is important? This is a no-brainer question. If the agency has better technology, then it should provide better results. Wrong. There is a landscape of more than 7000 ad tech and mar tech products out there, without counting the private versions each ad agency have built.
If an agency shows you an Ad Management Platform, chances are it's not better than Facebook Ads Manager. Their core technology should lay on how they store, analyze, and serve the data collected from multiple advertising channels.
The "analyze" part is key. If they are just in the "aggregation" level where they only show you a consolidated report, that won't help to improve campaigns performance. They need to be at a place where they can predict, run simulations, and experiment as much as they can before they optimize your campaigns. Ask for this capability.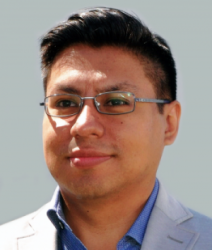 Latest posts by Leo Celis
(see all)