To this date, Facebook has 11 ad formats:
Video: you can even use Augmented Reality to provide a personalized experience.
Image: works pretty well in combination with video ads.
Collection: put your product catalog in front of the user.
Carousel: to tell a story with multiple images.
Slideshow: use static images to dynamically generate a video and reduce production costs.
Instant Experience: these are interstitial mobile ads – you can use the full user's mobile screen to showcase your ad.
Lead Generation Ads: in-line forms that pop-ups after the user click on your ad. You can connect the forms with CRMs and streamline the lead generation process.
Offers: a convenient way for direct marketers in the D2C space to promote deals.
Event Responses: the music industry has to love this one.
Page Likes: completely obsolete and a waste of money.
Companies spent millions on acquiring fans for their pages. Then Facebook updated its newsfeed algorithm, and today if you don't have a strong positioning or engaging content, you will be lucky if your page post is seen by 1% of your 100M fans.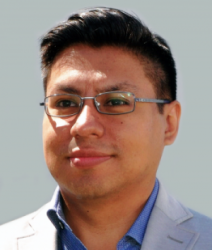 Latest posts by Leo Celis
(see all)