Julian Shapiro wrote an interesting Growth Marketing guide.
The methodology is based on a 5-steps funnel: Acquisition, Conversion, Engagement, Revenue, Referral.
If you want to make it simpler, you only need 2 steps: Acquisition and Conversion.
You can "acquire" visits your site (or app downloads), by simply writing an invitation email to your friend. You could pay Facebook and run an ad too.
The Conversion step will drive you crazy: it is about the series of actions you need the user to take to convert into a subscriber, registered user, paying customer, etc.
There is a "chicken and egg" problem with acquisition and conversion. If you don't have enough people visiting your site, don't bother on optimizing the conversion phase. People need to get familiar with your brand, and you need a certain volume to achieve at least a 1% conversion rate.
Once you have a handful of people converting (subscribing to your blog, etc.), then it is time to measure that small success and find ways to make it grow.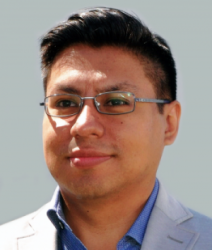 Latest posts by Leo Celis
(see all)