If you've built a sophisticated ad set level budget optimizing tool, I bet you weren't happy when Facebook launched the campaign budget optimization.
If you've spent a fair amount of development time building an A/B ad creation feature, now it is not much of use with the Dynamic Creative ads.
Neither Facebook or Google has an official roadmap for their ad platforms. It is hard to know which features they will build next. Any new feature they launch, it will force you to either update or deprecate something in your product.
There are two approaches you can take here: 1) Going cross-channel and 2) going off-channel.
Any new tool that spans beyond one channel has no waste. If you build a cross-channel bulk ad creation tool, for example, it is going to save you time, and it will stay relevant.
Anything that you build to optimize your post-ad-channel clicks (when the user leaves Google or Facebill) will stay relevant as well. Even if you use tools like the Facebook pixel or the GA pixel, you need to validate their data and make your own analysis.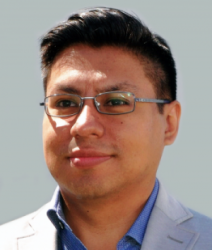 Latest posts by Leo Celis
(see all)