Creating a successful Landing Page is more than designing something pretty in the Unbounce editor.
Assuming you have a clear picture of your conversion funnel, there are a few tools you need to use to make sure your landing page is working at its full potential.
Tracking: you need to have GA, Facebook, or your pixel installed to track the user's activity.
User's behavior: tracking a user's activity is not enough; you need to know what the users are doing each step along the funnel. Sessions replay, heatmaps, funnels analysis, anything that a tool like Mouseflow, Hotjar, or Mixpanel can give you, will be invaluable.
Payments: it is unlikely (and expensive) that you have your payment system, so you need a service like Stripe and Zuora (to handle subscriptions) to process payments.
Funnel analysis: you need to combine tracking data, users' behavior data, and payment data in a business analytics dashboards, to have a full picture of how your landing page is doing. Tools like Tableau or Google Data Studio can assist here.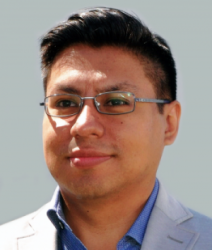 Latest posts by Leo Celis
(see all)