About five years ago, brands produced cost per like competitions for agencies. Whoever gets the lowest cost per like, highest CTR and volume, will win the account (millions of dollars in ad spend.)
Fast forward to today, Nestlé set up the DCoC (Global Digital Media Center of Competencies), a group of digital ad experts coming from different holding companies. 
Their purpose? Oversight accountability, transparency, and effectiveness, with agencies, as well as with in-house advertisers.
Where there exist complexity and uncertainty (GDPR? CCPA?), there is a lack of transparency, being used for profits.
Either agencies unethically used users' data in the competition, or they didn't know what they were doing and just got lucky.
I'm not at all convinced that the Nestlé ad tech committee is a solution to the transparency and accountability problem, but I do think it is a good step forward. 
This is not a problem that will be solved with a panel of experts, but with better software. If you run competitions through an ad platform that can analyze and measure each agency's campaigns, you can easily see who is performing better and why.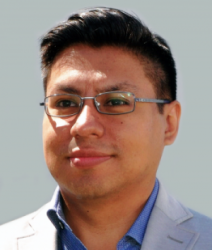 Latest posts by Leo Celis
(see all)