For the past ten years or so, how you report brand campaign results did not change. Campaign name, flight time, budget, fees (10-15%?), how much money you are spending per day (pacing), what's the audience, etc.
How about the campaign goals? If you were running ads on Facebook a decade ago, the goals were likes or fans. If you were running ads on Google: impressions, clicks, o even video views. They were and still are, incorrect.
A brand campaign's true goal is to spend all the budget.
Brand campaigns are designed to increase awareness, and the standard metrics still are impressions, clicks, and reach/frequency.
The reality is that the more you spend, the more awareness you get, as simple as that. If you get too close to the engagement optimization area, o even if you want to measure how fast the ad is spreading (i.e., shares), you are entering into the direct response reign, which is the opposite of a brand campaign.
In a brand campaign, you want to raise awareness. You want people to know your brand: the more you spend, the more people you will reach, and the more times they will see your ad.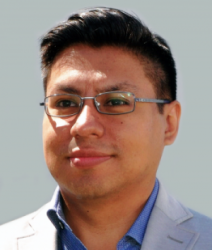 Latest posts by Leo Celis
(see all)