"Almost nobody came bragging to AdExchanger about their just-launched fingerprinting-based identity solution."

A Simple Question No One In Ad Tech Will Answer
It seems suspicious that existing, or new companies, are not shouting aloud about how they've solved the cookie-less targeting problem.
Ad tech companies are very secretive about how their tech works (and most of them are smoke mirrors: under the hood, they are not very different from any other existing/open source technology.)
It is a significant shift: one day retargeting anonymous users is bringing 1M in revenue, and in the next day is gone. Switching to first-party data is not really a switch: advertisers are already profiting from first-party, so that will stay the same.
We are now living in a world where identifying and serving ads to anonymous users is wrong, where collecting/inferring information about users is wrong.
No technology will trick the users into accepting that, and the real solution doesn't lie on technology, but in investing more in first-party data. Moving the dollars from cookies to users base.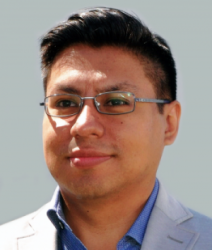 Latest posts by Leo Celis
(see all)