COVID-19 exposed how unprepared we are to manage a global scale pandemic, and how advanced we are on keeping each other connected.
I've been working remotely for about 15 years, and while my regular daily schedule wasn't affected much, the working from home skill didn't come without a price. Technology is useless if you don't know how to use it.
Here are my 5 tips on how to work and manage remote team during this social isolation time:
Daily meetings: use Zoom, Teams, Slack, WhatsApp, any tool that works for you. You must keep in touch with your colleagues daily. A +24hs gap between two people -in a highly-focused productive team- is huge and will hurt the project.

Chat: Keep a real-time channel open – email is not fast enough, you need a chat type of application (I personal like Slack) to create the feeling of "I'm here if you need me."

Reply fast: The difference between being the person who is "in the time capsule," or "she/he will reply soon," and "I feel like you are closer to me than the person sitting next to me" is "response time." Don't reply, don't attend meetings, and you will become a stranger that's impossible to work with. Reply hours later, and teammates will find you unreliable. Reply right away, and you will be more present than anyone who is physically next to the person you are talking with.

Words are not enough: the person writing is a different person than the one in a video conference. If you find yourself or your team in an endless chat conversation, stop it, and set up a meeting.

Keep everyone busy: if your JIRA, Trello, or tasks channel is not moving every day, your project is not moving forward. I know that plan ahead is a pain, but at least a 24hs plan and 5 minutes to check that everyone has worked is a must.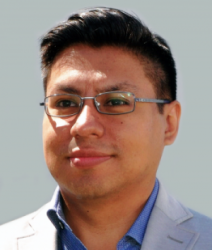 Latest posts by Leo Celis
(see all)