"(…) you can still roughly pay the same amount per click, but the cost per conversion has been going up for most industries."

What The Coronavirus (COVID-19) Means For Marketers
The above quote from Neil Patel summarizes the impact of COVID-19 in the advertising industry.
People are spending only on necessity goods, so it makes sense that CPAs are going up. The same amount of users might be clicking on the ads, but just a few are buying.
Advertisers will decrease budgets, and although it might be a good opportunity for you to win ad auctions, the first thing you should consider is if people will stop being your customers.
If you are one of the few lucky businesses that can afford to be in business, or if you are a professional that can work remotely, now is the best time to invest in your customers.
Offer discounts for early payments, exclusive deals, and encourage your customers to recommend to you other people that you could help.
You don't control how the big channels will behave during this crisis, so performance campaign results will be fairly unpredictable.
On the other hand, if you focus on brand campaigns, on loyalty and retention, lending a hand in a difficult time, you will get the best results from your ad spend.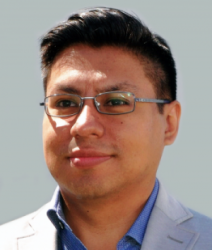 Latest posts by Leo Celis
(see all)