Working remotely tips are in hot demand these days. While there are many posts popping up about the subject, I wanted to stop and talk about the tools I use daily, and more importantly, how I use them:
Slack: the primary function to me is being a super newsfeed. My teams have integrated Slack with many development tools, like Github, CircleCI, AWS. Although I use Slack to address conversations/situations quickly, it is a powerful reminder tool too: you can set up reminders for a specific chat so that you can address them later.

Trello/JIRA: I don't use these two project management tools as often as Slack; however, they are critical in standup or check-in meetings. If you manage remote teams, you must have your days or weeks planned ahead.

Emails/WhatsApp/Messenger: these are secondary communication tools. I use them because I have people I care about using them. If everyone were on Slack, I would just use slack.

RescueTime: this is a bonus tool. It would feel weird having a resident application monitoring all the apps, websites, and documents you are opening and tracking the time you spend on them. You can't improve what you don't measure, and since time management is critical for people working remotely, setting time goals and see how you are trending towards them is essential.
A weekly report and a few goals will do it.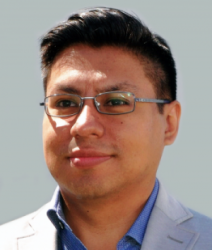 Latest posts by Leo Celis
(see all)