Working remotely means you can ping your team at any time. No wonder some are asking for a 4 day work week! Besides, who wouldn't want a long weekend to catch up on their Netflix binge-watching?
Working from home is also associated with freelancing, which means you could pay your team for the hour they worked. So you can save on all the unnecessary downtime costs that come with an office environment, like the occasional water cooler talk or coffee breaks.
Let's face it: your team is not thrilled with late Friday night questions or unable to cover their living expenses because they caught the flu and couldn't work that day.
I'm not surprised that many engineers will take workations, where they work between sightseeing tours. Or they will ask for a 4 day work week!
This is not a problem about time, but about culture. If you are the type of founder who likes to take advantage of the freelancing remote working model, where your team is available 24×7, and you only pay for the work time, then don't expect them to be as invested in what you are building. You are building resentment, not engagement.
If you create a culture of respect and pay enough for your team not to need to work on anything else, they'll be more motivated and focused on building your product rather than clocking in.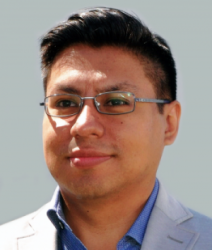 Latest posts by Leo Celis
(see all)