The fact that you know that reaching users in the US is more expensive than Costa Rica doesn't mean you should exclude the US.
What you know is an insight. It is new learning you could extract from analyzing your ad data.
"If you want to increase results at a lower cost, we recommend reducing the spend on the US and increase it in Costa Rica." That's one step further in your analysis, that is a recommendation. It is giving you an explicit action that you might or might not do, but will move you in the right direction (assuming you want more results for the same bucks.)
Insights are easy to extract, as you can see in my new script:
>python3 insights.py

The country AR has a CPA of $26.69 greater than reaching 1,000 users ($18.62)

The country US has the most expensive CPA of $41.56

The country CR has the least expensive CPA of $3.81


It will give you country-level insights of the results of your campaigns.
In the FB Ads Reporting, export to CSV the following columns for any period you want: Country, Reach, Results, Amount Spent (USD), Cost per Result, Cost per 1,000 People Reached. And then save it as country.csv in the same folder as the script.

What would be challenging is what to do with these insights. What are the recommendations that you can give to your media analysts? Which potential actions will maximize results?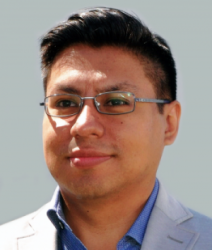 Latest posts by Leo Celis
(see all)