New products usually don't get their story right. With the story, I mean how they communicate what they've built. That's why early adopters like you and me, must look beyond their marketing, and focus on the features.
Zapier is a good example. They've built one of my favorite tools. They say it is for "busy people" (everyone is busy) and it is for workflow automation (I haven't heard about this term since 2005.) Yet, when you try it, it is magic.
In the beginning, it might not seem like much, but once you see how you can set up Slack alerts when you upload files to s3 or save your Unbounce leads into your own MySQL database, it is mindblowing.
A similar case is Segment and Funnel. They collect data from multiple sources and make it available via one single API. The concept seems simple, their marketing is also a bit confusing, but once you use the products ( especially if you are familiar with how hard is to maintain API integrations), you can see they are solving a big pain point.
These three companies are destined to succeed, they are solving a common integration and automation problem, and they allow you to focus on your specific business problems.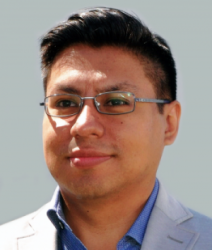 Latest posts by Leo Celis
(see all)