Mautic is the only open source marketing tool that is available. That's correct, the only one. It is hard to believe given that the digital marketing landscape is full of challenges.
When I first tried it my first reaction was: why do we need a calendar feature? It seems like a waste of development time.
There was one feature that caught my attention: Social Monitoring. It only supports Twitter, but I thought it was nice for an open source project to have.
Mautic looks like a basic CRM with custom integrations. Not too different from what you would find in SugarCRM or SalesForce.
For a marketing open source tool I would expect at least one of these three features:
1) API integrations: either public APIs (like FB Graph API) or Ads APIs.
2) Advanced Analytics: using data analytics libs like Pandas and predictive analysis with machine learning.
3) Automation: integrations with multiple marketing tools (Mailchimp, Unbounce, you name it.) to automate workflows.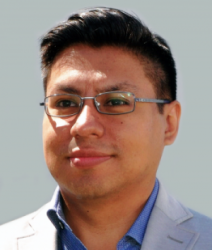 Latest posts by Leo Celis
(see all)