I was retrieving post stats for a newly created Facebook page with the intention to find the most engaging post.
There were no stats, for any post. First I thought it was a permission issue, or something wrong with FB Graph API. It wasn't. No people have seen the posts, clicked or shared yet.
Then I realized this was the easiest problem to solve: generate data. We are in the information age, and creating data is really cheap. Odds are data is already there.
The page posts were connected to a website. And the site has Google Analytics and ShareThis plugins. Bingo, I've got my data. I might not know how people will respond to the content on Facebook, but I did know what the most visited and shared links on the website were.
How about if you don't have data at all? Well, most marketers will advise not to spend on paid media until you've validated your market, you know what's the right content to promote, and so on. It is not true: you can pay for ads to generate data.
Even if you have a hunch about two or three posts that could be interesting for some people, run ads with them, collect data. These ads will pay off since you will learn what is that your audience cares the most.
If you have a no data problem, that's the easiest problem to solve, even if you have to pay Facebook a few dollars. What is still expensive is to figure it out what's the most relevant content, for the audience who is more willing to share it.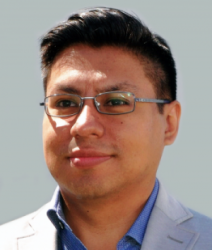 Latest posts by Leo Celis
(see all)