Long gone are the days where you could sell pizza.com domain for 2.6M. The gold rush for domains is over, but it doesn't mean you shouldn't know how much your domain worth.
How do you know if your domain worth $0 or millions? There are tools like GoDaddy's Domain Appraisals or $iteprice where you can get an estimated value for your domain.

As a rule of thumb, the older the domain, and the closer to a brand's name, the most valuable it is. Also, it depends on how much a potential buyer is willing to pay for it.
Without going too deep into how the domains market works, other aspects of your domain can make it valuable.
If you use SEMrush or Ubersuggest to evaluate your domain, and you get zero traffic and backlinks, your domain doesn't worth much.
Similarly, if you query the FB Open Graph (with this script!) and you get 0 reactions, comments or shares, that's not a good sign either.
How many times your domain was included in a tweet? How many times was clicked, shared, emailed?
The real value of your domain comes from people finding good answers and sharing your content across the social media channels. If you could generate a more accurate report of your domain value, it would look like this:

If you haven't clicked on the report, do it, it will take you to the actual python script that generates the report above.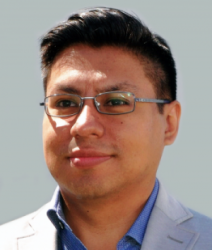 Latest posts by Leo Celis
(see all)