My blog has 350 posts. One of the most visited ones is about the MailChimp API. It is also one of the least shared.
Multi-touch attribution analysis with Oribi is one of the most shared posts on Facebook. The most retweeted is about Chatbots. The most opened email was about the Facebook Crawler.
Does this mean that I should write more about MailChimp or Chatbots? How do you know what's interesting, engaging, worth of sharing to your audience?
Before answering that question, you need to ask: for whom and for which channel?
People searching about the MailChimp API are not the same, nor on the same mindset, that people browsing their Facebook's newsfeed. One post can get a lot of Facebook shares, and zero organic search hits.
Cross-channel analytics doesn't apply here. You might be writing content for marketers, but you are also writing content for Google, Facebook, or Twitter. Don't try to create content for all of them at once.
If you want to learn more about your content's performance, try one of my content analytics scripts here. Reach out to me if you need help!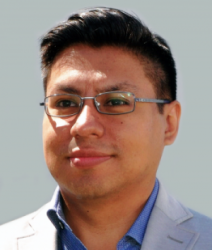 Latest posts by Leo Celis
(see all)