If you use a plugin like Ghostery and go to NYTimes, you will find up to 25 trackers. If you block them, you are killing a small percentage of NY Times ads revenue.
As users start to exercise their rights of not being tracked (thanks to GDPR and CCPA), advertisers will have less accurate data for targeting, which means that people will start to see non-relevant ads.
Publishers will lose money, and they will start to be more aggressive on selling content: paid subscriptions -or pay to unlock content- similar to Netflix's model.
What would you prefer? Ignoring an ad in the NYTimes, or paying to read a piece of exclusive news? I believe most of the users will prefer the former because it is free to ignore ads.
First-party or Zero-party data, and ads-as-content might be a solution for a cookie-less world. Users want content, and they might be willing to share personal data in exchange for more content.
In our current world, ad revenue supports content creators. If those ads are gone, creators will start charging for their content. If advertisers are not getting any return from paid ads, they will jump straight to the creators and pay them to write about them.
Pay for content instead of ads is the new brave ad tech world. Instead of following anonymous users with retargeting ads, advertisers will need to engage users with more content.
Taboola will win over Facebook and Google. Stripe will generate more money than AdSense.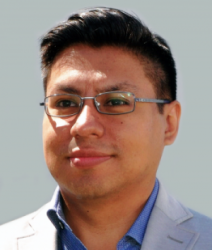 Latest posts by Leo Celis
(see all)