"As employees around the globe are working from home, this presents the perfect time to pull together the team virtually to redefine marketing goals."

The CMO's viewpoint: Marketing during a pandemic is not business as usual
It is not news that marketing budgets are shifting from trade shows to Facebook and Google. Consumers are spending most of their time at home, so that's where ads will find them.
The key question is: should your brand be associated with COVID-19 or stay in the sideline and wait until the pandemic is over?
I doubt that there is a person that will not well-received help during this crisis. If your brand is out of emotional sync with its customers, it will be seen as insensitive.
On the other hand, those brands that are profiting out of Coronavirus, will be flagged as opportunistic.
Step up, help, spend on ads that will alleviate the suffering. Your brand will grow in a time when the global economy is shrinking.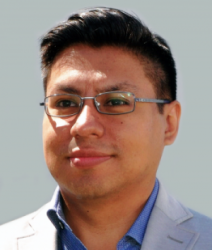 Latest posts by Leo Celis
(see all)