"The major change Google proposed with TURTLEDOVE is that all the logic and decisioning power that is built into RTB auctions would happen inside the browser(…)"

Criteo's SPARROW Proposal Marks Ad Tech's Venture Into Privacy Sandboxes And W3C
Google's Privacy Sandbox, also known as TURTLEDOVE (Two Uncorrelated Requests, Then Locally-Executed Decision On Victory) it is an elegant solution to take power away from RTB platforms, and put it back to the users (to their browsers, actually.)
TURTLEDOVE's principle is straightforward: instead of sending your data to an ad server, it will send a deferred aggregated and anonymized report. This is bad news for companies like Criteo, that optimizes ad placements in real-time. So they proposed SPARROW.
SPARROW introduces a gatekeeper, or middle-man, owned by an industry organization. A "fantasy technical architecture that will never be deployed" as ad tech consultant Zack Edwards put it.
Non-native RTB ad networks are pushing back hard on browser companies to keep the status quo. They need to know, in real-time, who the users are and what they are doing, and they need that information from the browsers.
New privacy-first browsers like Brave are in the other spectrum: completely shutting down access to user's information. Some are caught in the middle like Google. They are trying to find common ground where the data is still being shared but in a non-real time/anonymized way.
While these people are trying to figure it out what to do, ad money will go to native ads, and devices that don't rely on browsers (TV ads), the current greenfield for advertisers.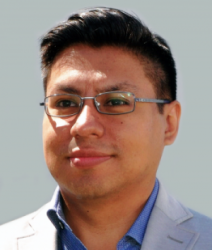 Latest posts by Leo Celis
(see all)