Why would you choose an agency that has not? The main reason you want to partner with an agency is that they have something you don't: Programmatic Facebook Ads integration, elastic users tracking system, cross-channel analysis.
It is not enough to go through case studies and numbers. By its nature, Facebook will give results to a newbie analyst that just started using their Ads platform. Don't get distracted about fancy UIs either. You need to dig deeper. What are the processes the agency is using? What's the architecture of their main platform? What are the most used features by the users?
Ask them to show you a blueprint of their systems, the architecture diagram, rather than the technologies. If you see isolated applications for each channel, they are not better than you.
If the agency team is actively using their platform, and they have a clear process on how to onboard, launch and manage campaigns, they have something that will take you too much time and money to build.
The best agencies are the ones that can take your current tech stack to the next level. They will put pressure on your development team to get better. If it is the other way around, fire them.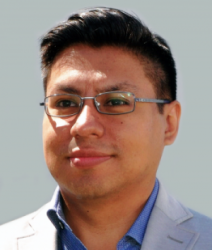 Latest posts by Leo Celis
(see all)